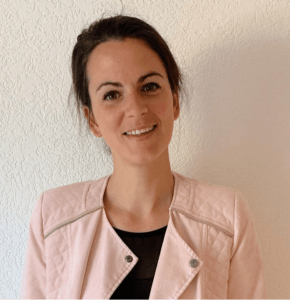 Head of Projects and Operations
Patile is active in the sustainability sector since more than 10 years. After her studies, Patile joined the Global Sustainability team of a multinational consumers good company. This experience and several years of volunteering in a Cambodian association led her to review her definition of helping and its impact.
She created AOKAS Sàrl, a social business, whose mission was to help reduce poverty and human rights issues in Cambodia by creating commercial opportunities for the local craftsmen.
Since November 2022, she joined the Green Flower Foundation and wishes to devote herself to protect the nature and the environment by promoting responsible vegetable growing techniques such as organic farming.
Passionate about social, environmental, and solution-oriented entrepreneurship, she enjoys spending time in the nature and helping young adults to reach their full and/or unrevealed potential.
Patile holds a bachelor's degree from the Hospitality Business School in Lausanne (EHL) and has undertaken a CAS in nature and environment education.