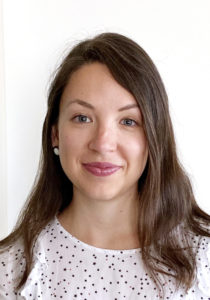 Géraldine has a Bachelor degree in marketing and communications as well as a federal diploma in public relations and is responsible for all the Communications related aspects at the Foundation.  
In the past, she worked in the public sector where she learned all the skills and tools necessary in the world of communication.

 
Curious and convinced that learning comes from experience, she has already had the chance to travel to many different countries to discover other cultures. Environmental preservation is particularly important to her which is why she is thrilled to participate in a project as meaningful as GFF.