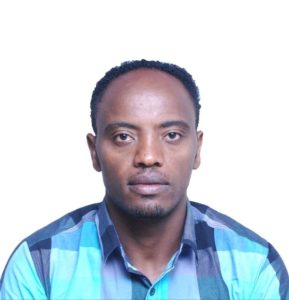 Project Manager & In-Country Representative
Kassahun Lemi Woyessa is passionate about organic agriculture and decided to work on developing the field in Ethiopia. He believes organic farming is a breakthrough solution to major challenges faced by smallholder farmers, and thus, holds great potential in the country.
Kassahun holds an M.Sc. in Organic Agriculture with a specialization in Agroecology from Wageningen University in Netherlands, and a BSc in Animal Production. He worked many years in public sector development programs providing support in Ethiopia's agricultural development sector.
Recently, he worked on the GIZ supported Sustainable Use of Rehabilitated Land for Economic Development (SURED) project in Ethiopia, as well as for the Dalhousie University, on the Agricultural Transformation Through Stronger Vocational Education (ATTSVE) project in Ethiopia.