As previously announced on our social networks, our students finally got the green light to resume classes at the beginning of the month. After the closure of schools last March following the COVID pandemic and the summer break, our students are back at school and we are very happy to see them back for this new school year. Throughout this period, our team has continued to work in the school garden and on the development of new school materials to welcome the students in the best possible conditions. There have been so many developments in the garden, the installation of the new irrigation systems and beehives and the development of the sales market which make this new school year even more motivating.
Continuous training and moments of exchange
A group of students as well as some teachers and GFF team members had the opportunity to attend a training course organised by ISD, the Institute for Sustainable Development. This four-day course at Holeta was an opportunity for our students to refine their knowledge of organic farming, to exchange with professionals in the sector and to share good practices in the field.
 
The combination of theoretical courses, visits to organic farms, the chance to liaise and exchange with farmers, made this stay an insightful learning curve. We would like to thank ISD for this opportunity! If you wish to learn more about this training programme, we invite you to read this article published on the Agroecology Services blog.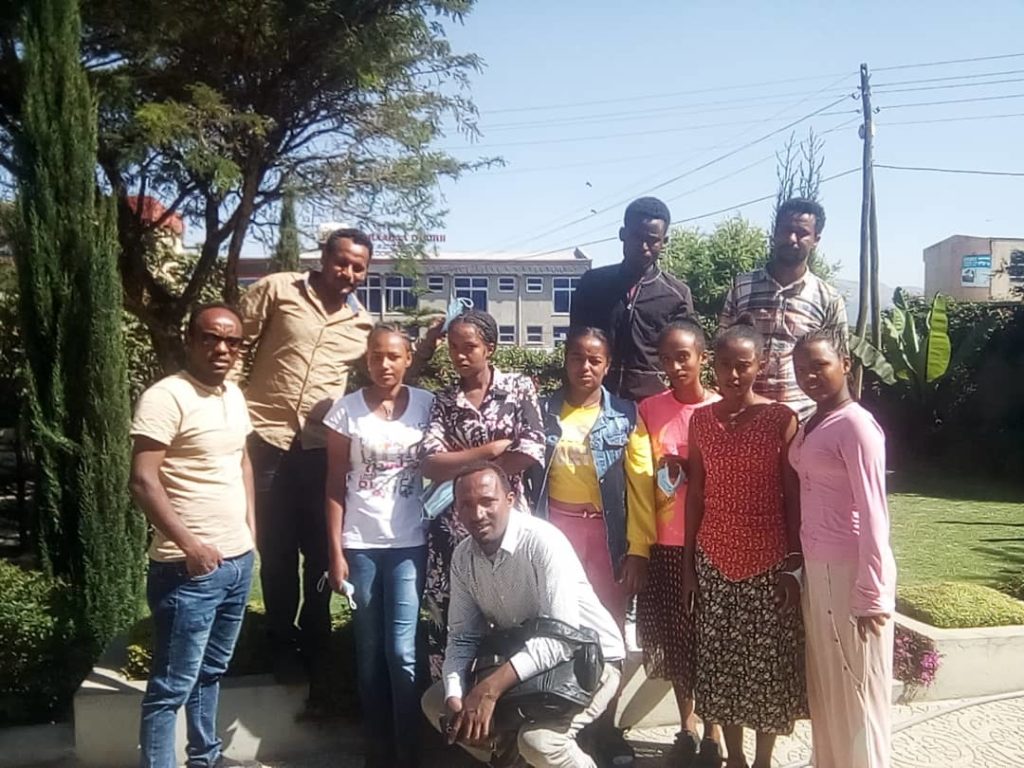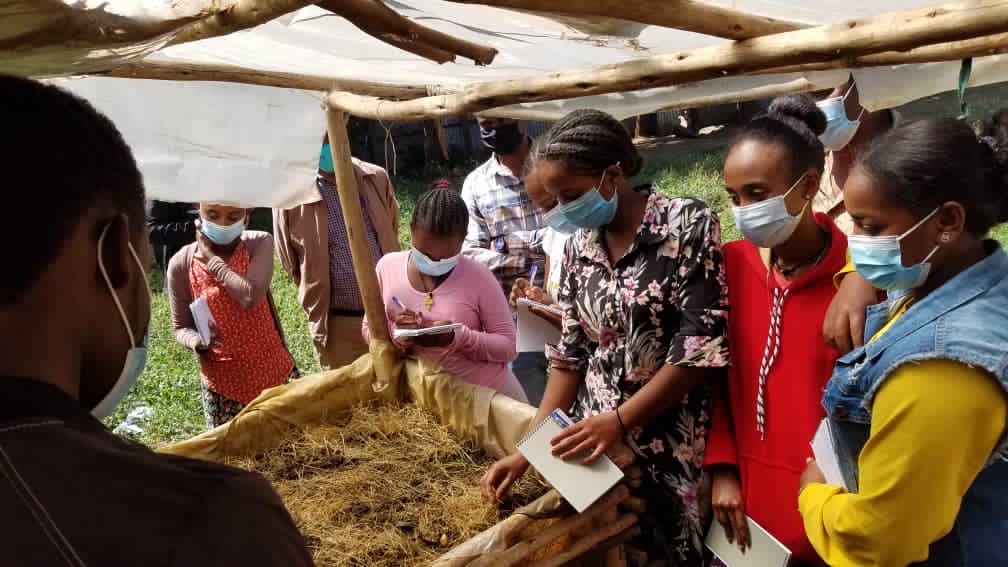 Bees to strengthen the biodiversity of the garden and open up new perspectives
At the end of October, we installed five beehives in the school garden. The aim of this project, initiated by Andreas Wigger, is to enhance the biodiversity of the garden, improve the pollination of the plants and consequently, the quality and quantity of the harvest. The project manager in Ethiopia, an experienced beekeeper, works in accordance with the principles and rules of organic farming in his work with the colonies and in the production of honey, wax and propolis.
 
The installation of these beehives is also a means of enhancing the knowledge of our students. Indeed, interested students will now have the opportunity to follow beekeeping classes during their course of study. The exploitation of the hives could become a new source of income for our students who will learn how to extract, process and sell thanks to the products produced from the hive. 
 
In this video you will learn how our teams prepared the wax frames which they then inserted into the hives before installing the bee colonies:
Current situation in Ethiopia
The recent tensions between the central government and a region of Tigray, situated in the north of the country, have at this stage no repercussions on the daily life of the inhabitants of Bishoftu. Indeed, the confrontations are limited to this region of Tigray, which is more than 1'000 km away from our school. The training of the pupils is therefore not affected by this situation.
The garden in a few pictures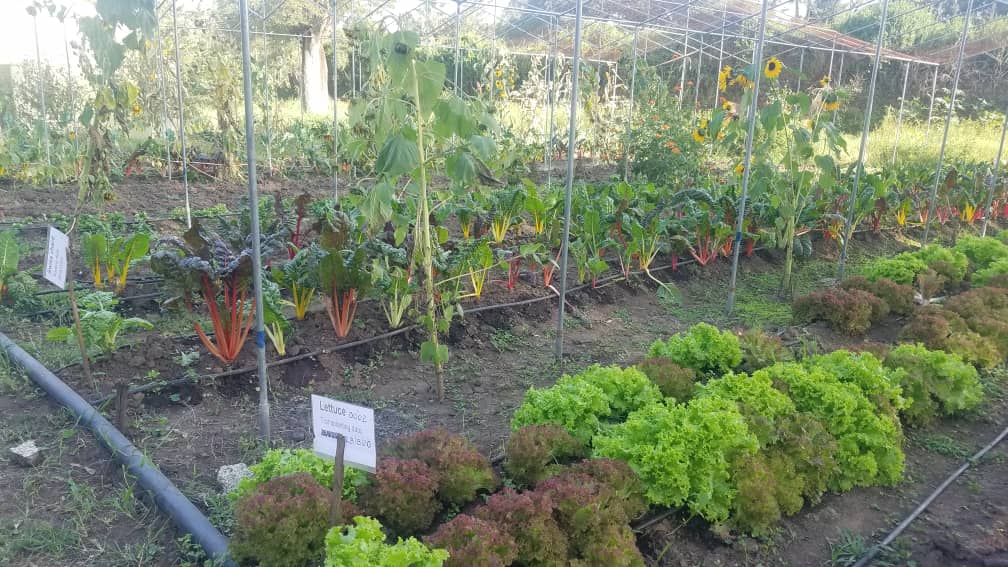 Make a donation
Green Flower Foundation
Rue de Rive 13
1204 Genève
CH11 0839 0034 5975 1000 7