A concept inspired by the best practices in organic farming and vocational education and training.
We provide organic horticulture training programmes in collaboration with local vocational education schools, horticulture companies and other relevant stakeholders. 
Depending on the context and existing capacities, we offer training and knowledge exchange workshops to teach staff, new learning and planting materials and infrastructure improvements. We support the school staff to build a network of private sector stakeholders to offer apprenticeship opportunities for trainees and jobs to graduates. 
At the end of each project period, the vocational education school will have the capacity to continue offering the programme by itself.
Organic farming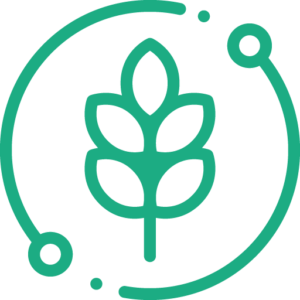 We want to share the knowledge and practice of organic farming to vocational education centres.
Organic farming focuses on ecosystem management rather than the use of chemical agricultural inputs, such as synthetic fertilizers and pesticides. It aims to protect long-term soil fertility and prevent pests and diseases. Ultimately, organic farming promotes health, equality and care for all living things and future generations.
OBJECTIVES
Benefits of organic crops are better known by consumers
There are more market opportunities for farmers using organic crops
There are more vocational education centres offering courses in organic farming
Trainees produce high quality organic crops and become ambassadors of organic farming

Organic farming is an alternative to conventional agriculture and contributes to coping with the challenges of the climate change worldwide
Vocational Training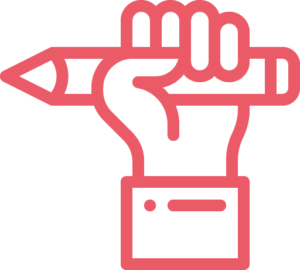 We believe vocational education can help young people to build critical job skills and realize their professional dreams in the field of organic farming.
Our project leverage experience from the vocational education and training programmes in countries like Switzerland and Germany. They are based on a dual track system which combines practical training with theoretical instruction. The apprentices, or trainees, work on a part-time basis in a host company and take classes at a vocational education school the rest of the week. In this way, the graduates not only have knowledge in organic horticulture but also work experience with key companies in the sector.
OBJECTIVES
Young people gain practical experience through apprenticeships in organic farming organisations or companies
Teachers and staff of training centres are exposed to new learning methods and knowledge from regional and international institutions and experts
More local organisations become centres of excellence in organic farming
Companies and organisations in organic farming find qualified and competent workers
Entrepreneurship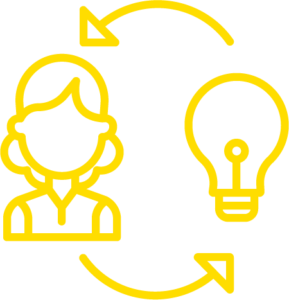 We want to introduce young people to the labour market reality and offer them tools to become successful entrepreneurs.
Organic farming is a labour intensive sector with high growth potential. It can provide job opportunities as well as creative space for entrepreneurial initiatives. This is why, we will add entrepreneurship, management, English courses and individual coaching to the organic farming curriculum.
OBJECTIVES
Young people have an entrepreneurial mindset and are comfortable exploring different labour markets and job opportunities
Young people are ready to set up their own enterprises and create jobs
Young people can identify and seize organic market opportunities
Support us

Take part in the sustainable development

of Ethiopia !
Green Flower Foundation
Banque Alternative Suisse SA

– CH11 0839 0034 5975 1000 7
Clearing 8390