2019, a successful year !
The Green Flower Foundation is celebrating its 1st anniversary since the launching of the project in Ethiopia and we are glad to share some key figures with you.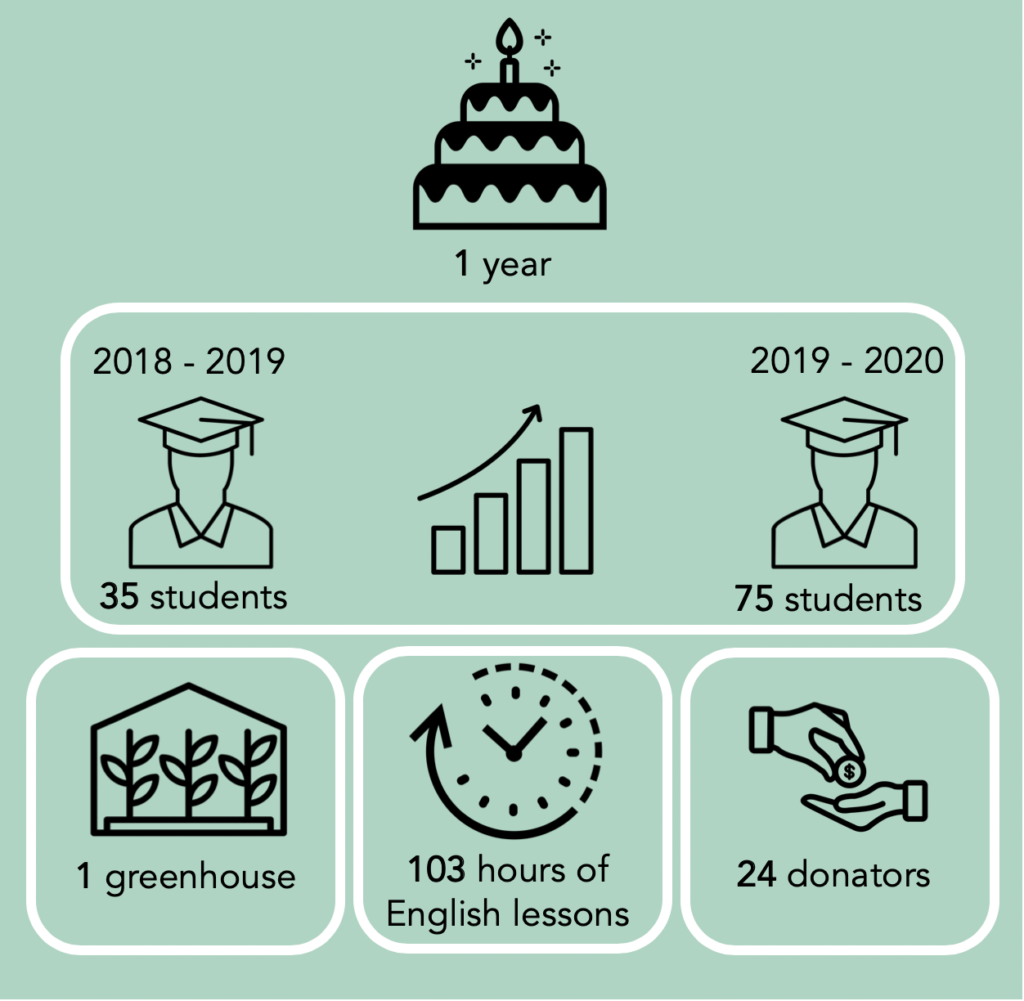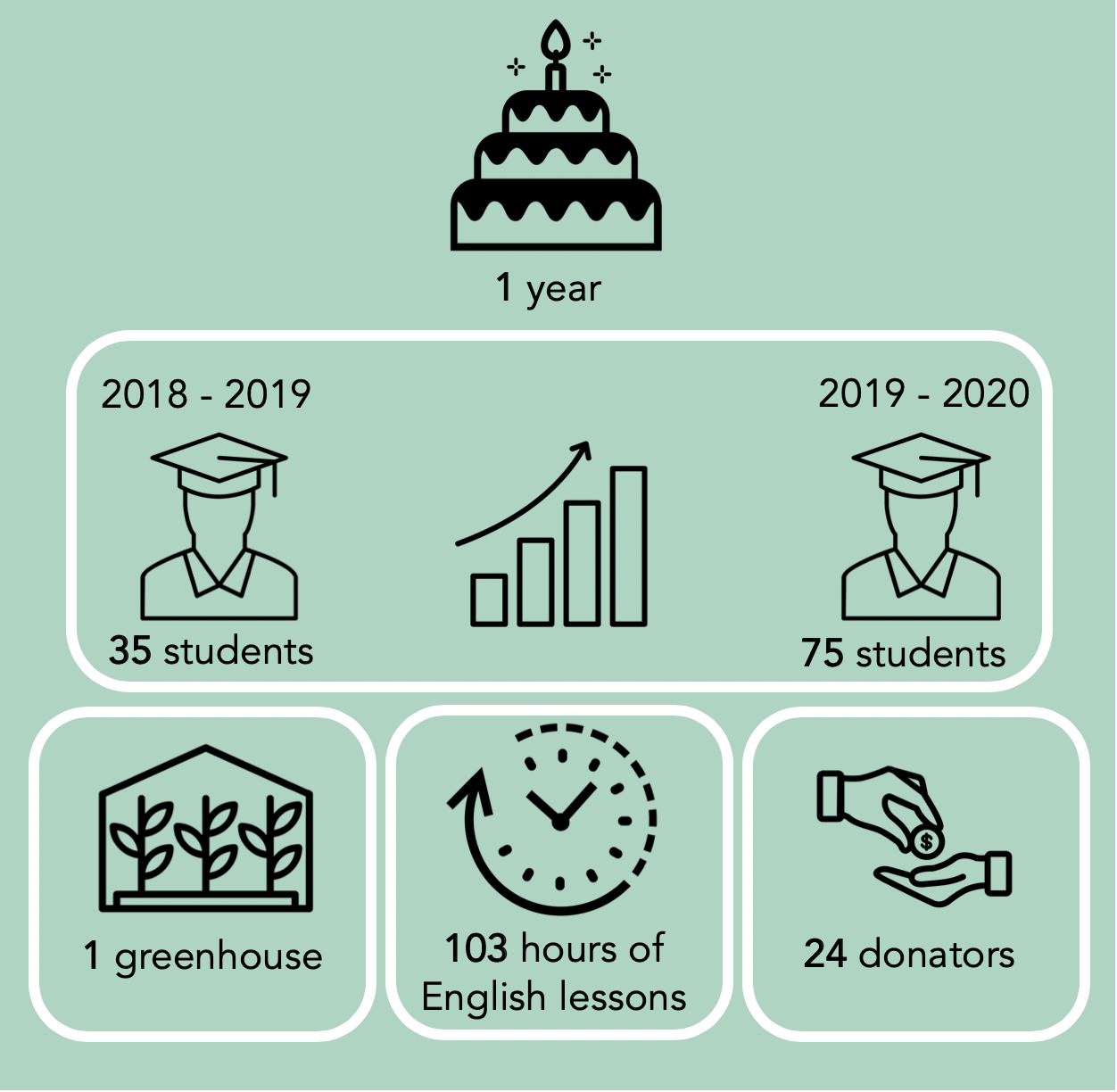 One year ago, we decided to launch our organic agricultural training programme. We welcomed 35 young and motivated students and trained them on how to produce fruit and vegetables in respect with nature. They have discovered the benefits of learning by doing thanks to the work in the garden and to their internships.
 
2018, was an extremely challenging year as everything had to be build.
Thanks to the energy and motivation of our partners and students, we created an open garden of 1'856 sqm and different house; a nethouse of 180 sqm, a lathouse of 360 sqm and this summer we built a greenhouse, of 288 sqm. These gardens and constructions are very important to protect the growing plants and to enhance the production. The greenhouses also allow us to create cuttings and thus follow the entire life cycle of a plant. A water pump has also been restored to irrigate the fields properly.
 
We have also implemented English lessons, 3 times a week, for all our students. Indeed, we think that it is very important for our students to speak English to broaden their horizons. Finally, to arouse the curiosity of the students, we have opened a library.
 
2019 remains a challenging year involving both rewards and surprises. Our first 35 students should have graduated by the end of June 2020, which increases the general belief in our project as well as our partners. Indeed, we are glad to see that the number of students, partners and donators, is increasing every year.
None of this could have been possible without the increasing help and support and especially thanks to our
24 donators
.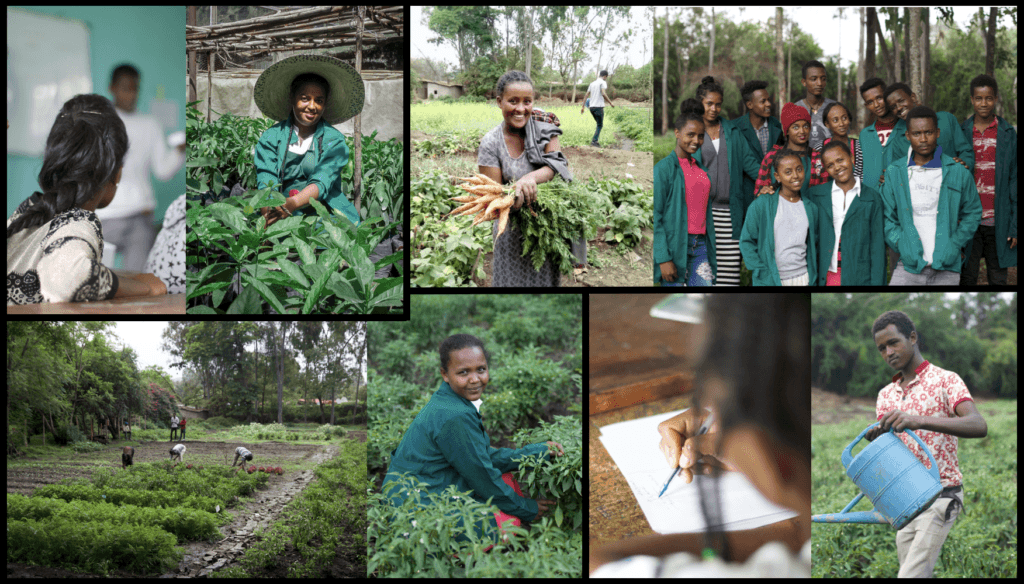 As the project is growing, we require more motivated and talented people to develop the overall project. In 2019, we welcomed 3 new collaborators.
Do you want to contribute to a meaningful project and participate in the education of younger generations in organic agriculture?
Become part of this beautiful project providing a real future for young Ethiopian.
Our dual-track training system is more adapted to professional life. We offer theory-based training, but also practical courses including internships and the development of entrepreneurial skills.
Our success is Your success!
Thank you 
for your support and trust!
Make a donation



Green Flower Foundation
Rue de Rive 13
1204 Genève
CH11 0839 0034 5975 1000 7