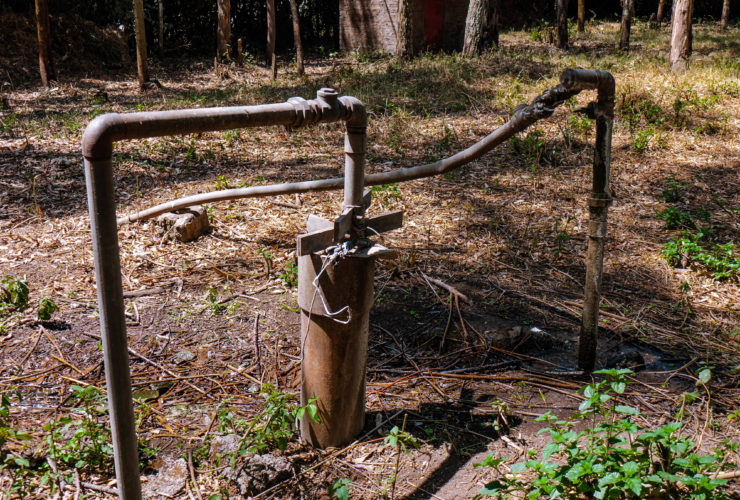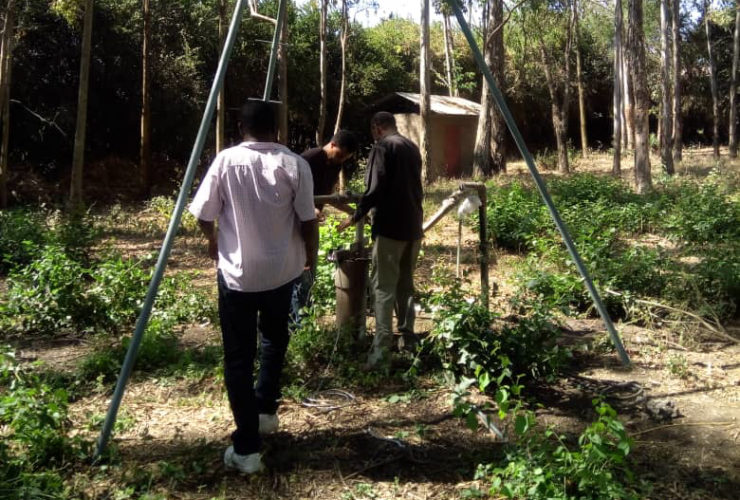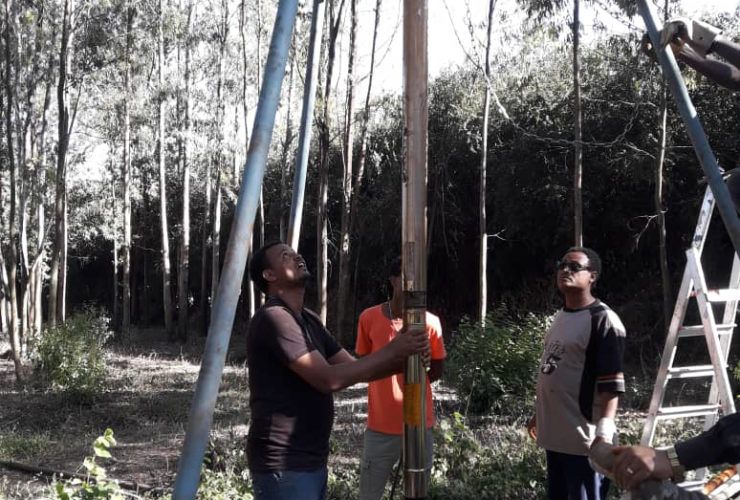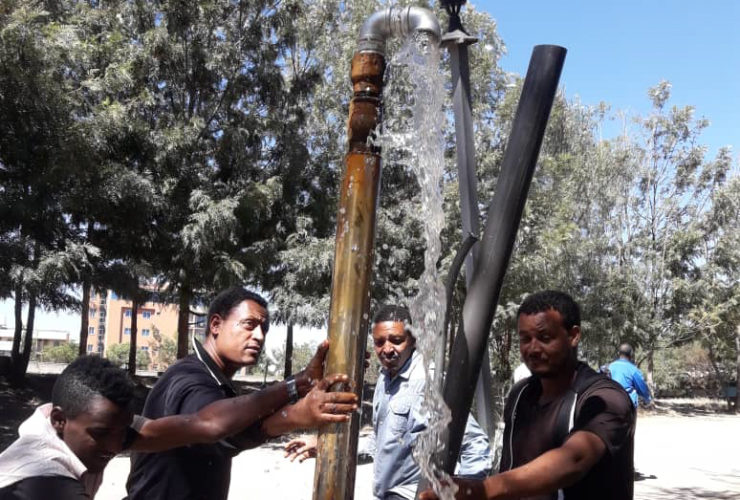 Our partner, the Bishoftu Polytechnic College, gave 2000 sqm to be used to set up a vegetable farm. In order to conceive a sustainable farm, we had to face multiple challenges.
The old diesel powered water pump, unused for the last forty-five years was one of them. It was defective and not usable.
We decided to repair it and to replace the diesel engine with an electrical one.
We changed the pipes and the pistons, and we made it functional and safe.
As a result, we now have sufficient clean water from the 100m deep groundwater table, to irrigate our garden.
With a new vegetable garden and an easy access to water, we are ready to develop our organic farm. Our students are able to develop their practical skills and  knowledge.