We partner with Bishoftu Polytechnic College (BPC), 60 km outside of Addis Abeba, in order to offer the first organic farming training in Ethiopia.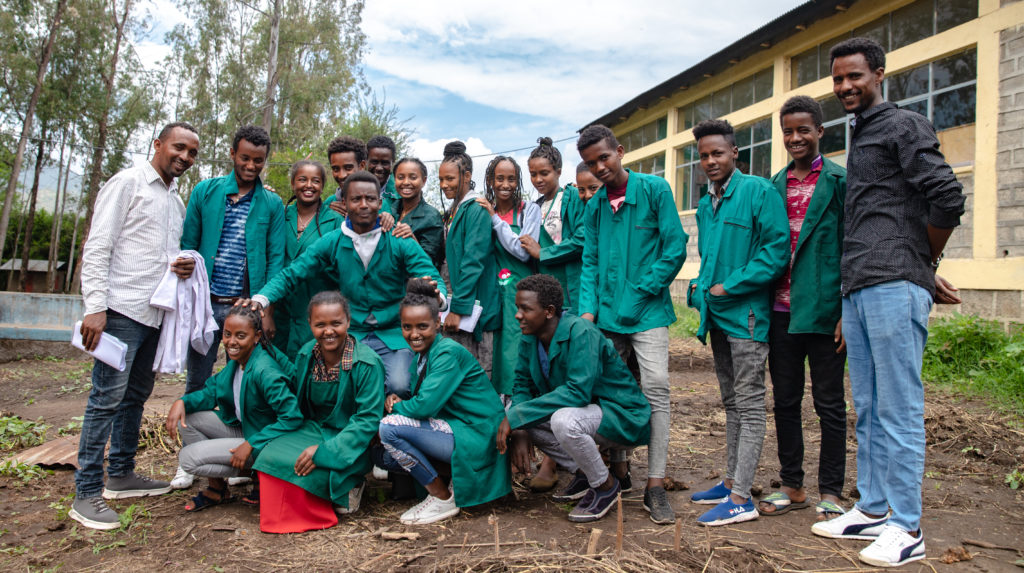 For its promising market conditions, access to the dynamic and growing capital, market outlets and the growing demand for healthy organic food.
For its favourable weather conditions, adequate water, fertile soils and agricultural traditions.
For its reassuring labour conditions, presence of argo-businesses, large farming population and ambitious young people.
Why we work with a TVET* college ?
To enhance the capacity of the existing educational system to meet the demand for qualified labour and benefit from the existing administrative infrastructure.
To ensure that the new programme fits the market needs and graduates receive a formally recognized certificate of completion.
To strengthen the link between the private sector and the educational system.
* Technical and Vocational Education and Training.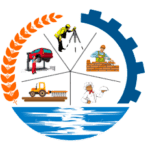 Bishoftu Polytechnic College
Why organic farming in Ethiopia ?
Existing and growing demands for organic vegetables and herbs, nationally, regionally and internationally.

Ethiopian soil is very fertile.

80 percent of Ethiopians are farmers.

Organic farming favours and protects long-term soil fertility, promotes sustainable development and contributes towards coping with the challenges of worldwide climate change.

Organic farming requires substantial labour and Ethiopians need jobs.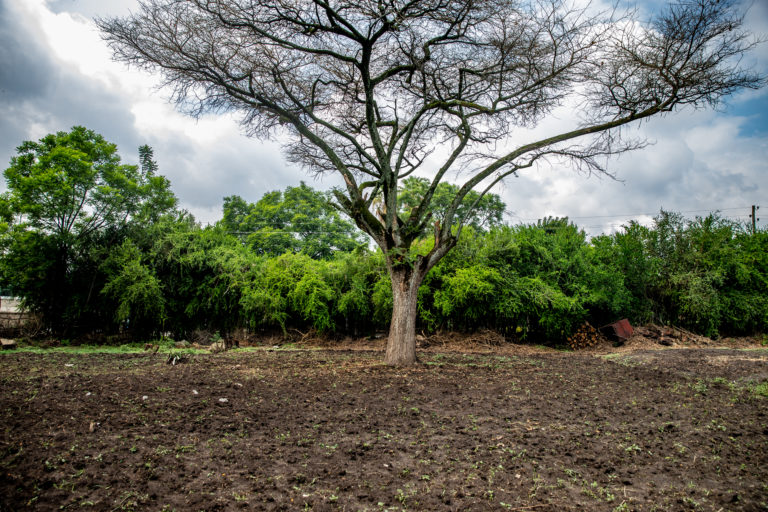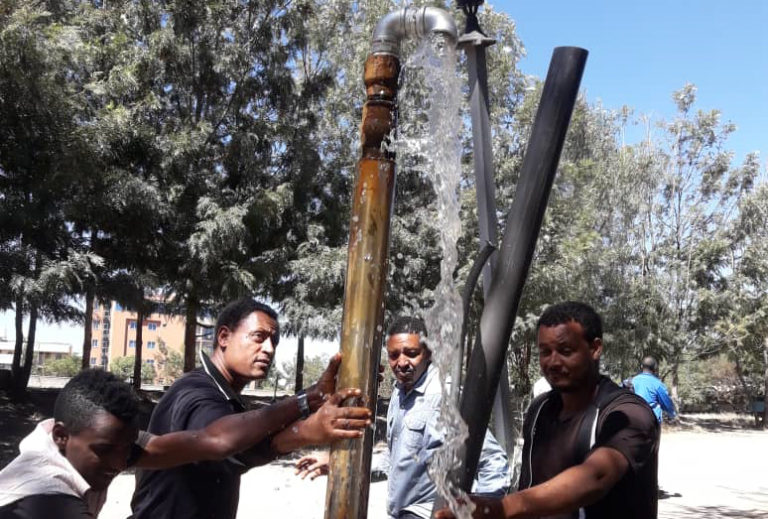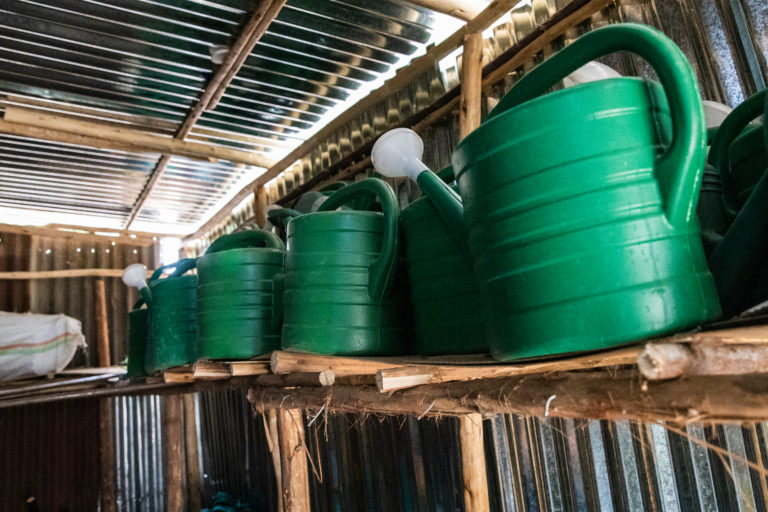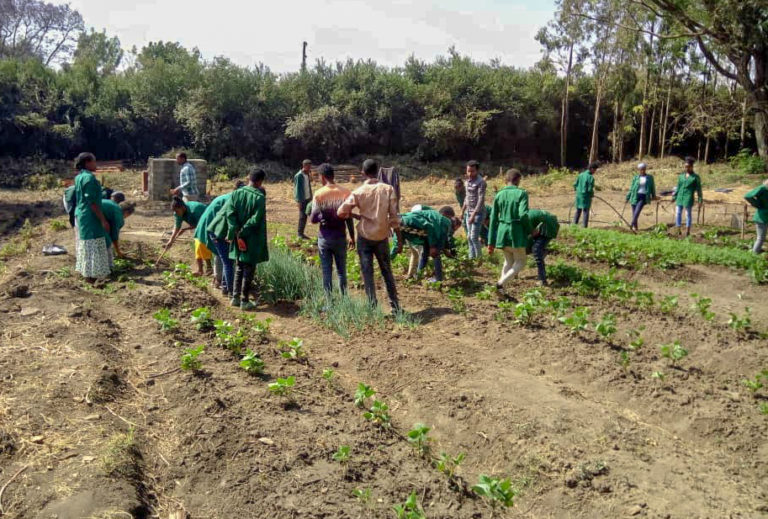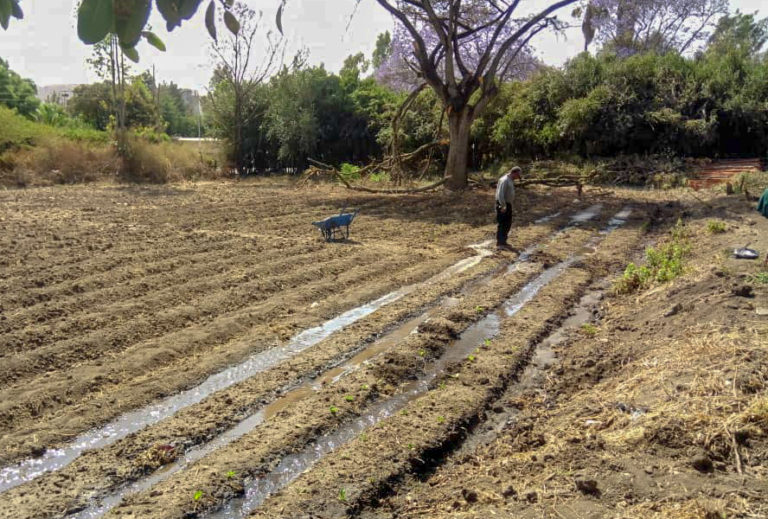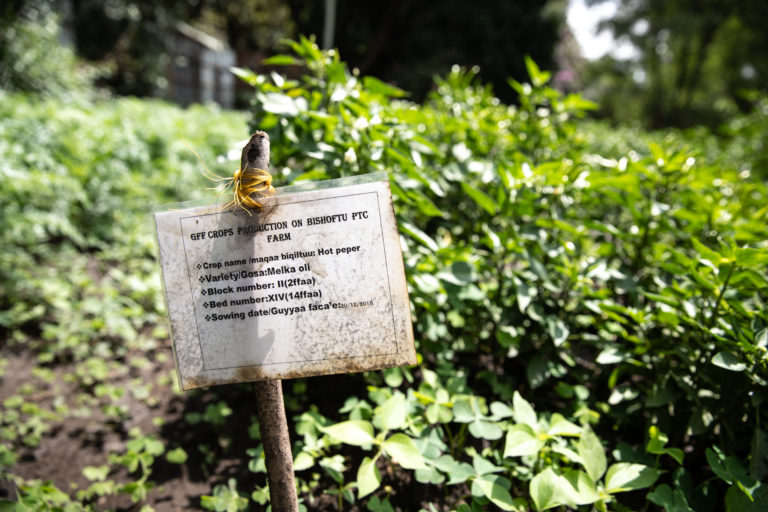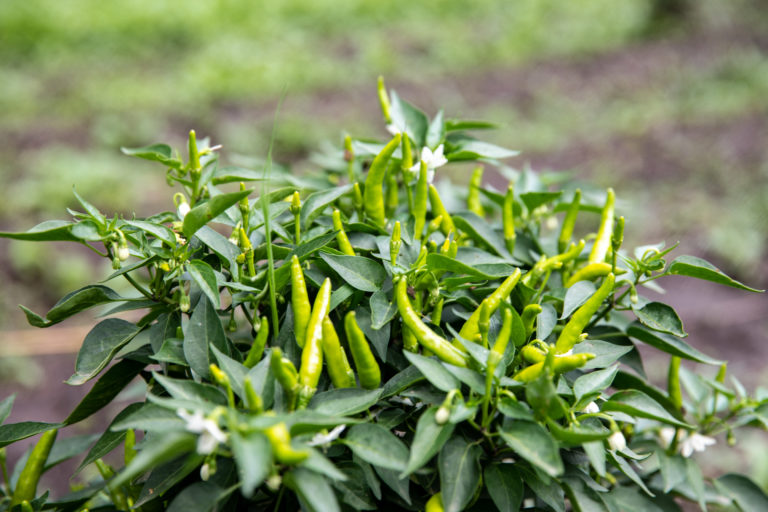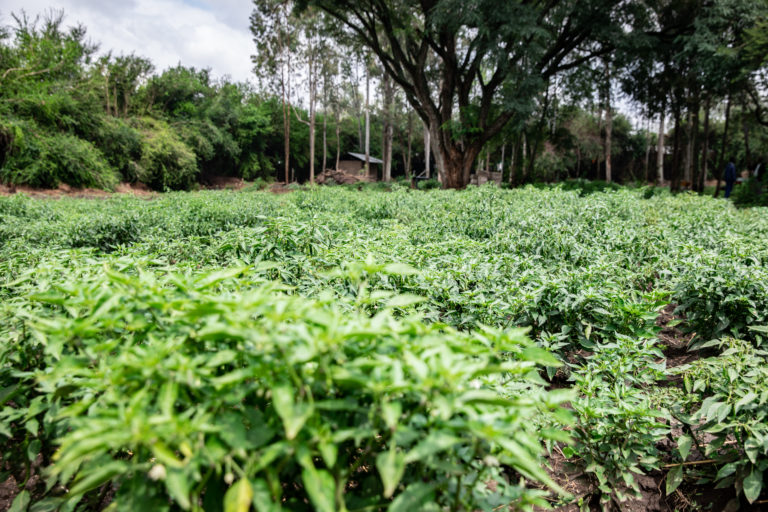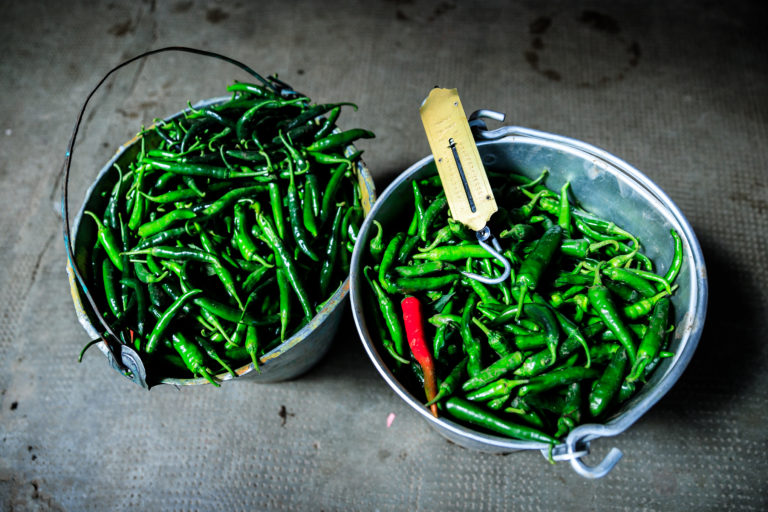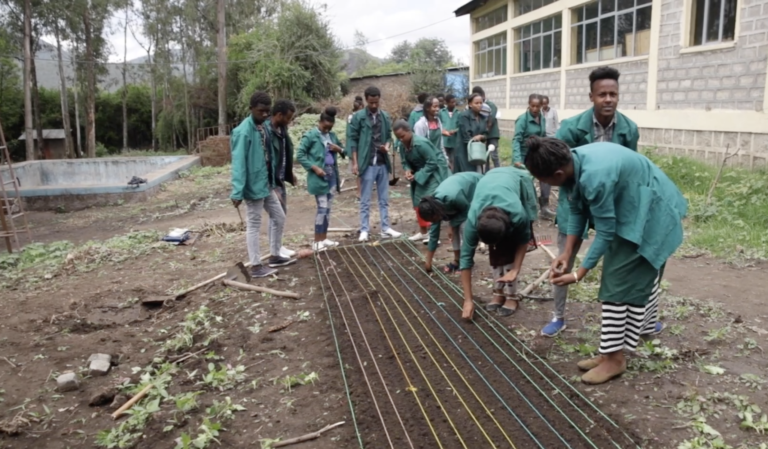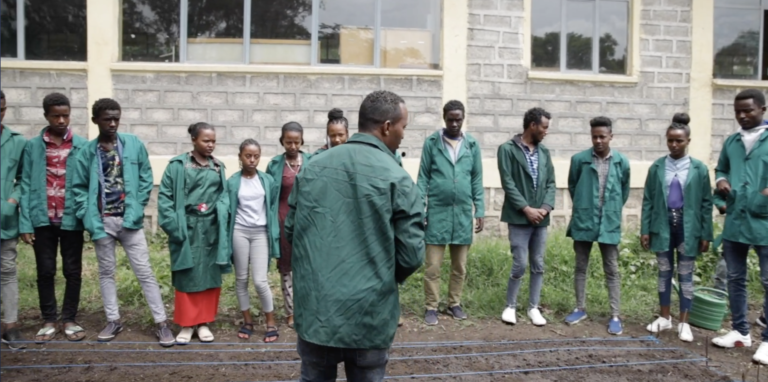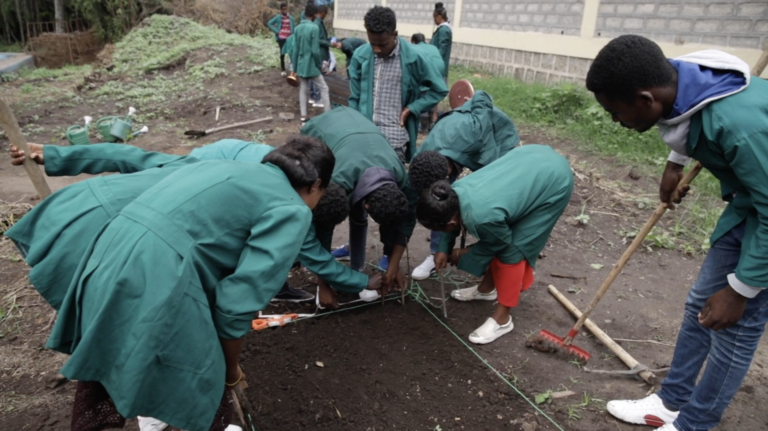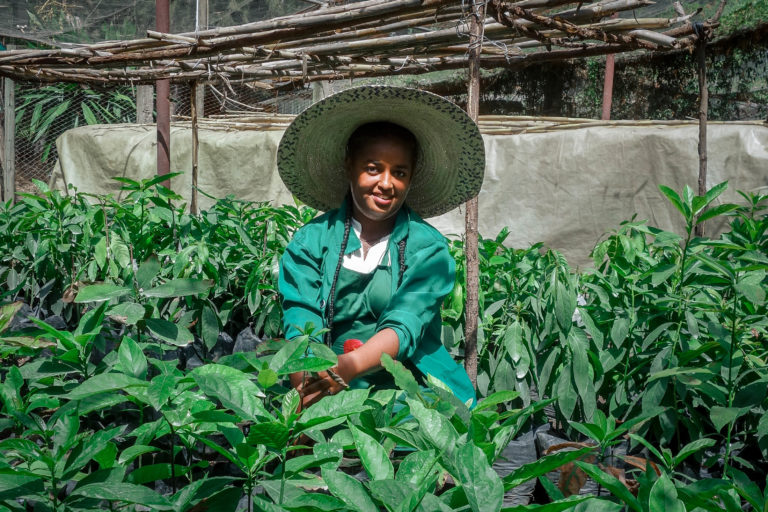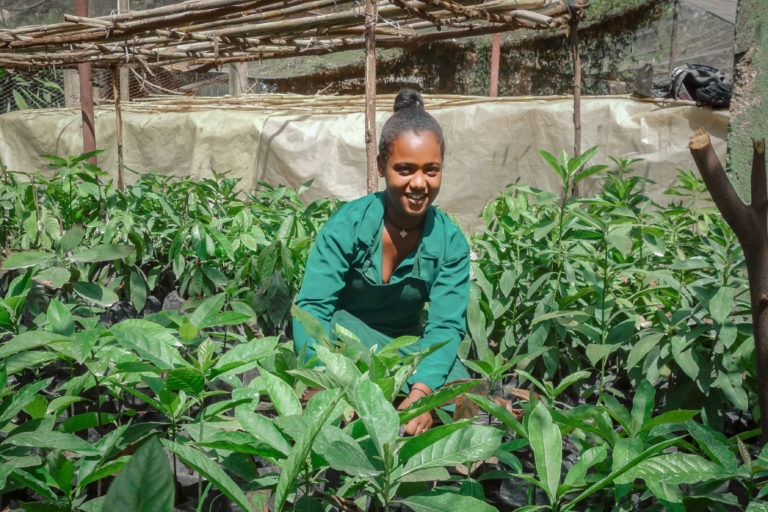 What is special about this training ?
It focuses on job market demands and market opportunities.
Our students get:
Dual-track training (Level 1 to 4; 2 years of training)
(Theory in class, practice on the school farm and during cooperative trainings in agro-companies)
High-quality training material

Well-Trained teachers

Cooperative training within agro-companies

Intensive English and creative entrepreneurship classes


Links with labour markets, access to a network of professionals

Job search/business creation support


Skills for the development of sustainable agriculture
GFF leads the project and enhances the capacity of BPC by:
Proposing a new curriculum for organic farming

Offering training to teachers and cooperative training to students

Providing high-quality teaching material, intensive English and entrepreneurship classes

Setting up an Income Generating Unit to ensure the sustainability of the organic horticulture training
BPC contributes mainly by:
Organising the exams and the recruitment of students (the selection is carried out by GFF and BPC)

Lending premises (classroom, library, office) and a plot of land for the vegetable garden

Paying the salaries of the teachers (2 teachers in 2018-19, 3 in 2019-20 and 2020-21)
At the end of the 3 year period (2021), BPC should continue the training and disseminate the knowledge to other TVETs in Ethiopia.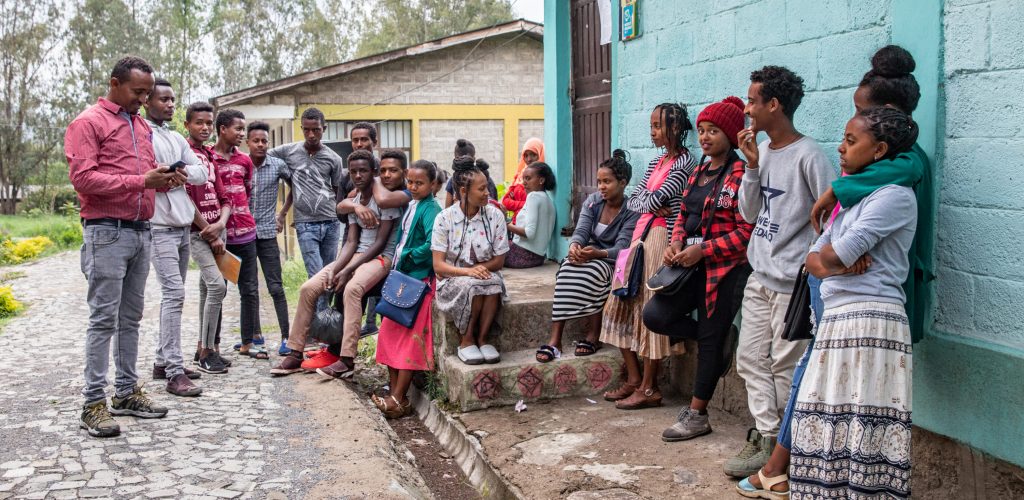 Support us
Take part in the sustainable development

of Ethiopia !
Green Flower Foundation


Banque Alternative Suisse SA – CH11 0839 0034 5975 1000 7
Clearing 8390