80% of the Ethiopian population comprises of farmers, out of which, an overwhelming majority are involved in conventional (non-organic) farming. Further, Ethiopia also faces the challenge of unemployment (19.1%), particularly among the youth. The Go Organic project seeks to address these challenges and widen opportunities within the farming community, by promoting entrepreneurship as a viable career choice and facilitating the creation of jobs.
Picking up where we left off
From 2018 until 2021, the Green Flower Foundation (GFF) successfully developed the first professional training program in Ethiopia specialized in organic horticulture: Organic-Farming. Apart from building up the capacities of the college in the field of organic horticulture training, the first project was also aimed at improving the graduates' chances of securing employment or augmenting their skills to help them launch independent businesses in this sector.
Today, we are ready to take the second step with Go Organic! The project will comprise of three main components: 
Thanks to the success of the start-ups specialized in the organic sector, it will inspire other young people to join the organic farming training and inspire farmers to adopt organic farming techniques.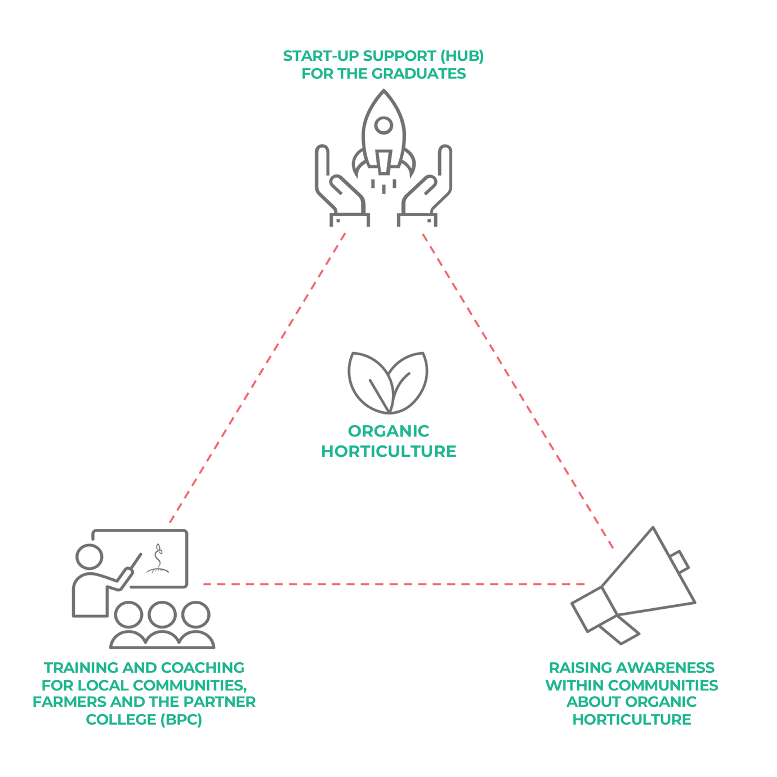 The project's primary objective is to facilitate access to market opportunities in the emerging organic sector.
Our main objectives, for each beneficiary, are as follows: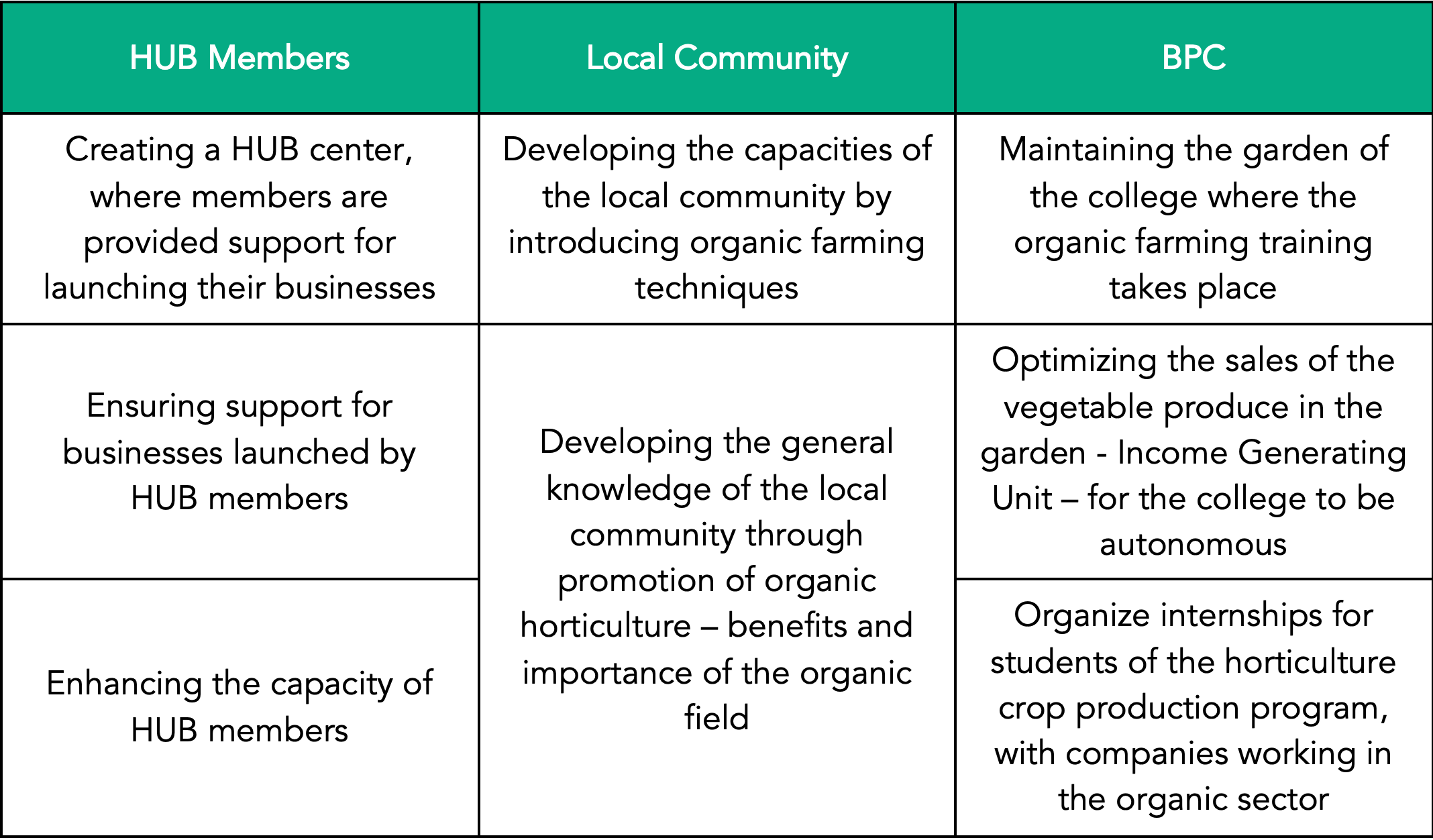 With an unemployment rate of nearly 20%, but ripe with business opportunities, Ethiopia is a country where entrepreneurs can dream big!
The ideal climate and the abundance of natural resources ensure that Ethiopia offers a favorable context for the development of organic agriculture. The reasons are as follows:
Large number of agricultural workers (80% of the population is involved in agriculture);

Fertile soil, free of chemicals (in many cases);
A growing population that is attentive to the quality of the products it consumes; and National and international market opportunities, such as export to the Middle East and Europe.
The negative human impact on the environment is a fact; with each day, we deplete nature's resources through over-exploitation and injudicious use, and with it, the chance for future generations to live on a healthy planet.
The primary advantages of organic agriculture are as follows:
Reduces water use by 30%
Preserves water quality
Preserves biodiversity and the environment
Increases soil nutrition
Increases farmers' incomes
Decreases the costs of production
Improves food security
Creates jobs (labor-intensive activity)
Given that Ethiopia's organic farming sector is currently not very well-developed, opportunities both within and outside the country (export of organic produce) are huge.
Support us
Take part in the sustainable development

of Ethiopia !
Green Flower Foundation


Banque Alternative Suisse SA – CH11 0839 0034 5975 1000 7
Clearing 8390