2020, a year of challenge ?
Just like an intuition, this was the title of our latest newsletter.
With COVID-19, the world is going through a sudden unprecedented period that is directly impacting our lives and businesses. 
Ethiopia, like so many other countries, has taken security measures to protect its population. Indeed, schools and universities have been closed since 17th March and no reopening date has been announced as yet. Public transport has been suspended and the population encouraged to stay home, all events and meetings involving more than 4 people have additionally been prohibited. The Ethiopian government announced an emergency situation on Saturday 11th April. These necessary measures, put into place in order to limit the disease from spreading, have naturally had a direct impact on all institutions including our project. 
We have duly suspended all classes and activities with our students. We believe that as a result, the first batch of students due to finish this coming June, will be unable to receive their Organic-farming certificates. The rainy season starting shortly means that the school is unlikely to reopen its doors until October 2020. 
 
The crisis has hit East Africa hard, arriving on top of existing challenges for the resilience of local populations.  Locust invasion have been harming vital agricultural sectors in Kenya, Somalia and parts of Ethiopia. Foreign investment in export industries, such as flowers and textile production will temporarily slow down to a complete halt in global transport chains and people are expected to face hardship because of a general worldwide economic depression. In these trying times our project, although small, is gaining tremendous importance, since it is living proof that commitment remains for international solidarity even while the borders are closed.

Despite the current situation, we are doing our upmost to keep the garden in good working order. This place of production and practice for students is flourishing beautifully!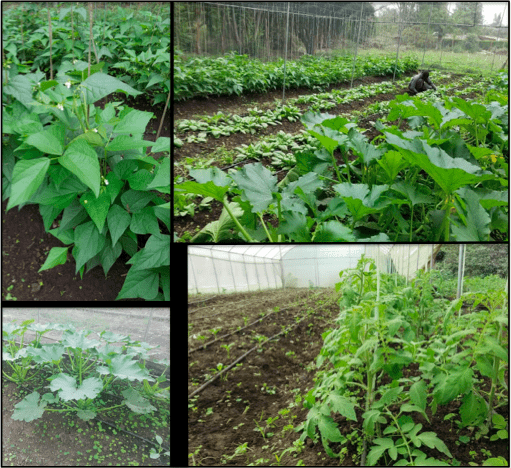 We also have good news on the development of the new curriculum. 
In parallel with the ongoing project directly related to BPC, we are working with the Ethiopian government to develop a new curriculum to create a specialised organic horticulture training programme. 
We are pleased to announce that the curriculum for levels I to IV have been validated by the Ethiopian Ministry of Agriculture. This step forward represents a real achievement and invaluable progress for organic agriculture in Ethiopia. 
The next step is to finalise and validate Level V. Once this has been accomplished, training in organic horticulture in Ethiopia will be officially available and the first organic horticulturists will be able to thrive and sow their seeds to a better future ! 
Make a donation



Green Flower Foundation
Rue de Rive 13
1204 Genève
CH11 0839 0034 5975 1000 7