2020, a year of ambitions !
The year starts with some exciting news with the launch of the Business Project Challenge in January 2020.

This project is a unique opportunity for our students to work on concrete business challenges with entrepreneurs from the region. Four entrepreneurs have joined forces with GFF, each of them proposing a problem linked to their sector of activity. Ranging from hotel managers and chefs to directors of food production companies, these entrepreneurs bring together unique professional skills and knowledge.

This challenge aims to develop students' entrepreneurial spirit through project management. The subjects proposed to the students have been chosen to show them the promising markets to be developed in Ethiopia.

Divided into working groups, the students have 5 months to work and develop a solution to the problem proposed by their mentor. Throughout these 5 months, the students are guided and supported by their mentors and teachers.

In May 2020, each group will present their business solution in English. An excellent exercise to challenge both their knowledge of English and their analysis of current business opportunities. We look forward to seeing their ideas!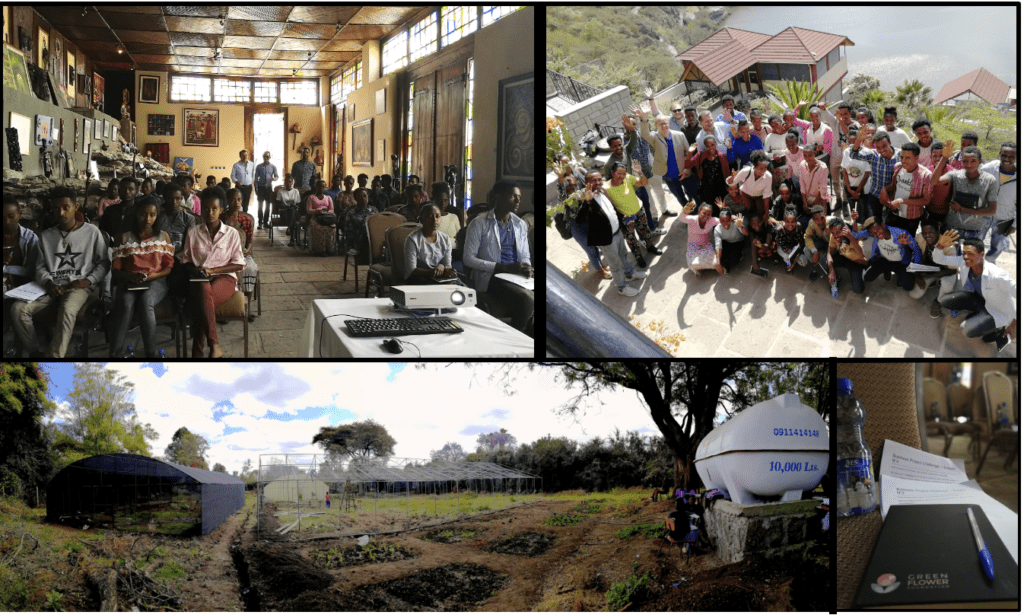 2  new greenhouses have been installed in the garden.
2

  computers have been installed for student use.
41 students from the first batch have completed their second 10-day internship in farms.
Finally, within 4 months the first students of our programme will receive their Organic-Farming certificate!
An important accomplishment for the students and a great source of pride for the Green Flower Foundation and the Bishoftu Polytechnical College. 
Make a donation



Green Flower Foundation
Rue de Rive 13
1204 Genève
CH11 0839 0034 5975 1000 7