1 February, 2018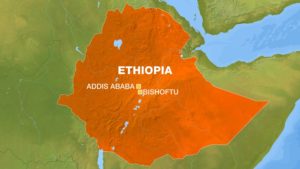 During their latest mission to Ethiopia in November, 2017, Elisabeth Assal and Andreas Wigger discovered a new partner for the Foundation and established the basis for the Foundation's pilot project. After visiting a few locations around the capital, the Foundation's team ventured south east into the region of Oromia to meet with the Dean of a well-known TVET.
Bishoftu is a town in the Oromia Regional State, just about 60 kilometers south east of Addis Ababa, and is well known for its traditions in horticulture. It also hosts Bishoftu Polytechnical College, a well-known Technical and Vocational Training Centre (TVET). The college was established in 2002 and provides over 30 training programmes in four sectors, including urban horticulture. It already supports the production of vegetables and flowers, thanks to fertile soil, availability of water and a great tradition of agriculture in the area. As such, the college is a natural fit for the Green Flower Foundation.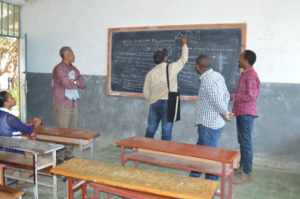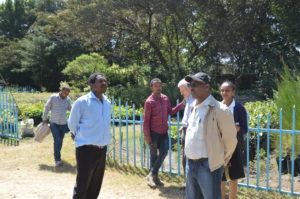 On meeting with Dean, the Green Flower Foundation team proposed to support the Polytechnical College to establish a new training programme, focusing on organic horticulture.
"Such a section would be unique in Ethiopia's educational system and would certainly meet the great interest and demand for training", explained the Dean, confirming interest and support for the new initiative.
The Foundation's team also visited agri-businesses and farms in the area to gauge their interest in providing apprenticeships for organic horticulture students. The idea was again welcomed and companies showed great willingness to contribute in the holistic education of the students.
The Foundation's in-country staff, Dr. Ali Mohammed and Meron, have now prepared a partnership proposal with Bishoftu's Polytechnic College to establish a brand new training programme on organic horticulture. The programme is expected to launch in September, 2018.
In the coming months, few preparatory measures on both sides will have to take place. The TVET will have to undertake a soil and ground water analysis and the GFF will have to prepare a detailed project proposal and a Memorandum of Understanding with the national and regional educational institutions.